Support Our Work And Mission
Rarely does a powerful river become a massive force to be reckoned with without the contributions of numerous tributaries, both large and small. We are ever-growing and working strategically to become a sizable force of life-giving power for the good of men and, in turn, all of Christendom. 
If you appreciate our mission and work, and want to contribute to the force in which we can carry on, we have multiple ways to support both TheMajestysMen.com as well as the entire HNR.GD Network. This is just a quick overview of some of the options, besides, of course, prayer. We always need lots of prayer for wisdom, discernment, strategy, provision, courage, etc. So, please do that, and then consider one of these vital options as well:
Support Us Financially
The best way is to simply donate. We have a simple "name your own price" tip jar here that you can give through, and even set up recurring gifts! This sees to it that the maximum amount of dollars hits our account. The money goes to support hosting and development costs and then project initiatives, of which there are many. This means a gift here supports the entire HNR.GD Network of content creators, businessmen, pastors and churches, and nonprofits.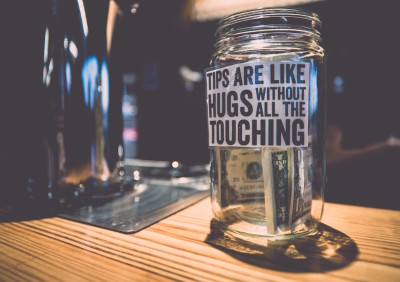 Click on the form here on this page to securely donate an amount of your choosing—and don't forget the recurring feature is a HUGE help!
If you'd prefer to get some swag for your support, then check out our shop! We retain far less from products purchases (honestly, about 10% or less is all) but we're happy to be creating cool products that help you represent The Majesty's Men, and more importantly, the Majesty himself – king Jesus! We have many more plans for awesome products in the near future!
Support Us Socially
Again, buying and wearing or using our products from our shop is a great way to double up and support us socially as well.
There's also simple, no-cost ways to give us a boost that we'd really, really appreciate! Here's a few:
Tell your friends! Yea, just tell 'em bout us! We always have room for more guys to join in with us! Plus, you never know who they might know or what product or resource they might love!
Consider an official partnership with us and your site, ministry, or business (a link with more on that coming soon)!
Share our guys' blog posts on social media with friends and family!
Share our quote graphics from great thinkers on social media as well!
Follow us on all our social media accounts and interact with us (see the sidebar social links). We have multiple guys helping us run each account and we always welcome and appreciate the interaction there!
Share our tweets, watch our videos (this even pays sometimes) and like all the other stuff!
We appreciate your support of our efforts! We invite you to get in touch any time with any more ideas! 
These are the few people who regularly put in the hours week after week to keep everything happening in the TMM spheres. We like to call them "stewards", and not just because of the medieval roots of the word, being the supervisors of an estate, but because we believe we really are stewarding a valuable resources and responsibility with the community and capabilities of TMM. We'd love to have you join in and help too.
Click here to view the ways you can help out this community as a fellow steward with us. We always have ways we can use your help.