I believe there's one and only one way to know if you are truly loving and being loved.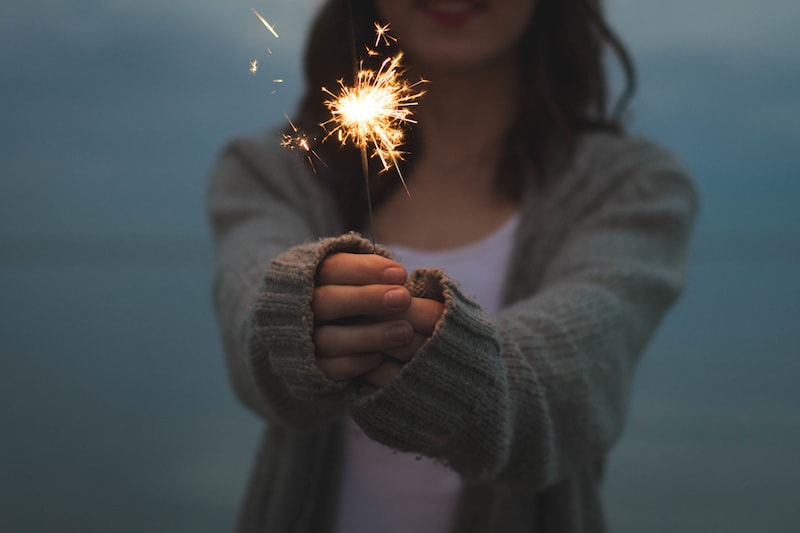 Coming fresh off Valentine's Day weekend, you've likely been contemplating the idea of love a bit. Even if you read this at a later date, I'd still bet this is true.
We all hear of it, think we feel it, are told we want it, and think we want it. It's common to all mankind! Shoot, I'd even say it's common to all living creatures! I have a cat that always wants love too much! It drives me bonkers!
So with it being such a common desire, you'd think we'd know all about it, right!?
Well…we don't, do we? It's kinda funny. How can this "feeling"/ "longing" / "desire" that is so common to all living things be something so poorly understood?
I've been married for three years now as of a month ago. That's long enough to learn a lot of things really, but while I'd be happy to say that I've learned exactly what love is, and how to love, I'm not going to because I haven't.
What I have learned though is how poorly I do at loving!
The Hebrew and Greek languages (main languages God's word was originally written in) had multiple words for love. Our bucket-term doesn't help us understand what it is very well, and I don't think we can live anything well if it's not named.
Yet while it would help to name and explain "love" a bit more (you wanna write that post? Andy wrote this post!), this post isn't really about explaining what love IS, it's about explaining how to know we ARE BEING loving – "How To Love", remember?
After all, most people, for all of humanity's history, have gone through life without an outstanding working definition of "love" because we're not seeking to understand it, we're seeking to experience it!
My Bold Claim On Our Only Sensible Model Of Love
I'm not ready to give you a 5 step process and don't know that I ever will be. I think most of life is way too complex for that.
I do think some smarter people who've spent more time on it, could probably give you some overarching principals that would apply in most scenarios of life, but I have one claim that I KNOW from EXPERIENCE will apply in any life, any scenario, and any moment.
Here's the bold claim I'm making:
Apart from Jesus Christ, we wouldn't have any idea how to show true love, and only through him can we do it.
Now, of course mankind experienced love in multiple ways before Christ walked the earth. No doubt, people sacrificed even their lives for others they cared for. However, it was never a complete and perfect love until Jesus, because in a way, no one else ever could have deserved what they gave up.
It was for everyone before Jesus, and still is for the rest of us after him, a sort of mess mix of: "innate-and-intrinsic-value-we're-sorta-aware-of-but-everything-has-been-ruined-by-our-selfish-sinful-state-we-each-live-in-so-none-of-us-actually-deserve-love-but-we-were-made-to-want-and-need-it-by-our-creator-and-its-better-for-us-all-if-we-practice-it-so-we'll-give-it-a-try-when-and-if-it-seems-beneficial-but-sometimes-not-cause-again-I'm-really-jacked-up-and-so-are-you."
Make sense?
So when Jesus came, he not only set an example for us of HOW to love – by living perfectly and being deserving of all praise, yet still considering yourself worth no more than the next man; sacrificing everything for others – he also instilled value back into each of us by insuring us a new hope and future, a reconnection to our Creator and ultimate source of life.
So this not only shows us how to love, it makes it possible again! You get it!?
So How Do I Experience Love and Make Sure Those Around Me Experience It From Me?
So to sum it up, I can't say it any better than Jesus' disciple and close friend, John, who lived life-on-life with Jesus in his time here. He wrote this to a church later in his old age, and it explains this all beautifully. From 1 John 4:7-21
Beloved, let us love one another, for love is from God, and whoever loves has been born of God and knows God. Anyone who does not love does not know God, because God is love. In this the love of God was made manifest among us, that God sent his only Son into the world, so that we might live through him. In this is love, not that we have loved God but that he loved us and sent his Son to be the propitiation for our sins. Beloved, if God so loved us, we also ought to love one another. No one has ever seen God; if we love one another, God abides in us and his love is perfected in us.

By this we know that we abide in him and he in us, because he has given us of his Spirit. And we have seen and testify that the Father has sent his Son to be the Savior of the world. Whoever confesses that Jesus is the Son of God, God abides in him, and he in God. So we have come to know and to believe the love that God has for us. God is love, and whoever abides in love abides in God, and God abides in him. By this is love perfected with us, so that we may have confidence for the day of judgment, because as he is so also are we in this world. There is no fear in love, but perfect love casts out fear. For fear has to do with punishment, and whoever fears has not been perfected in love. We love because he first loved us. If anyone says, "I love God," and hates his brother, he is a liar; for he who does not love his brother whom he has seen cannot love God whom he has not seen. And this commandment we have from him: whoever loves God must also love his brother.
We can now live THROUGH him! It is our only hope of truly loving and knowing love!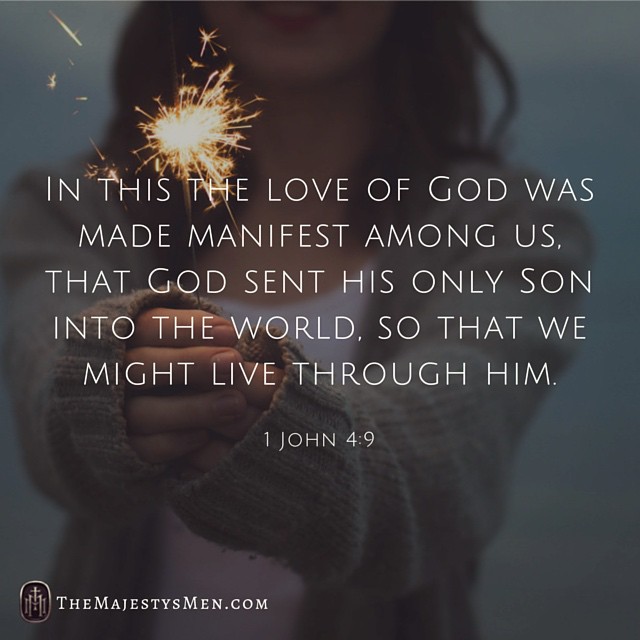 So the simple truth: You'll know better how to love, only when you understand how you've been loved by God and live THROUGH that.
If you're like me, you'll need to read that above passage dozens of times before you can start really putting it all together.
Yet, it's amazing to understand that by Christ coming into the world he made it possible to now live THROUGH him and thus be able to actually have any hope of truly loving and experiencing love from people again – real, complete, untarnished love!
If you aren't doing this. be sure you aren't truly being loving.
If the person who is loving you isn't doing this, they aren't truly loving you either. They can't – it will always be tarnished with self-serving motives.
Want to love for real though? There's only one way:
Study the life of Christ, meditate on it, and model the same principles in your life by living THROUGH him and his Spirit in you.
---
Have you experienced real love? Do you agree/disagree with this or want to add something to it? Tell me in the comments below!