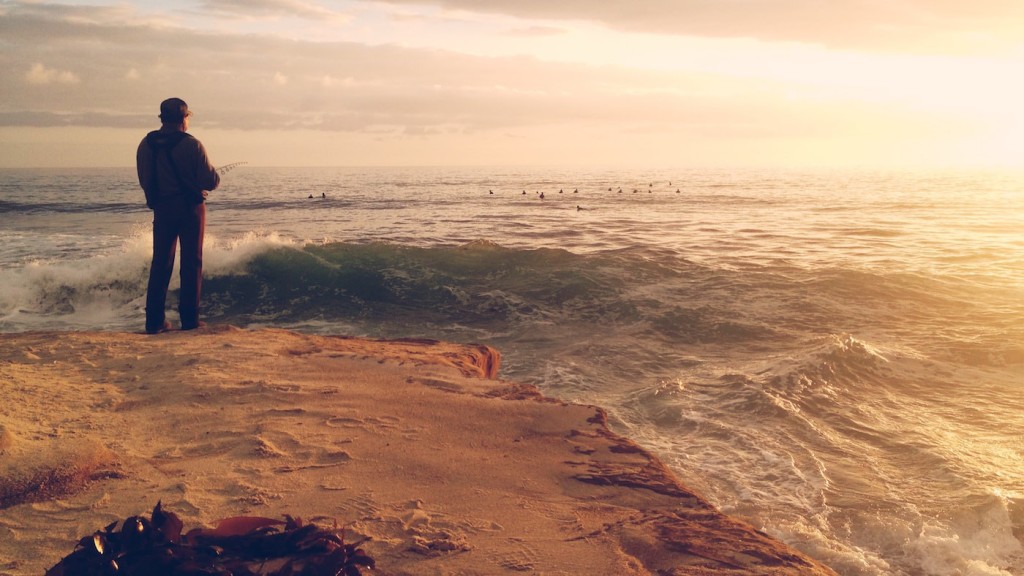 When you think of Peter, the Apostle from scripture, what comes to mind? I tend to remember him as a fisherman.
Fishermen back in the day, pretty much like today, had a rugged persona. Think of the crew from the TV series, "Deadliest Catch" and you can probably get a good grasp of what Peter and other fishermen were really like back then.
I feel that Peter had this persona that he carried to show, "I'm tough," or "I'm better than this," and "I'm going to prove it."
Recount when Jesus first foretold to his disciples that He would be tortured in killed and Peter felt the need to attempt to correct Him. (Matthew 16:21-23) I feel that times like these must have been foot in mouth moments for Peter.
Another foot in mouth moment was when Jesus explained that all of his disciples would desert him. Peter felt it necessary to dare to say that he would never desert Jesus. So Jesus then foretold that Peter would deny Him three times that very night. (Matthew 26:31-35)
We see later in that chapter that Jesus instructed Peter and two other disciples to keep watch as He prayed. Instead, Jesus had to wake them three times to keep watch, and after the third time, Jesus was betrayed. (Matthew 26:36-46)
Always In Development
On the other hand, I feel that there were a few times that Peter showed great humility even in his ambition!
Toward the beginning of Jesus' ministry when he was calling the twelve disciples (Luke 5), Jesus told Peter to let his net down after a night of catching nothing and washing his empty net. When he obeyed and did so, he was amazed to see the amount of fish they had caught.
Then, Jesus did something even more bold. He told Peter to leave everything and follow Him, and Peter did just that.
Another true moment of Peter's humility was in his ability to recognize Jesus as the Messiah in Mathew 16:13-20. He was also the first one to put faith in Christ to the extent of walking on water in Matthew 14:22-33.
Somewhere along the line, it almost seems that as Jesus allowed Peter to take steps in leadership, there was a hint of arrogance that needed to be sorted out and was being sorted out.
I feel that this humbling experience happened in John 21, when Jesus asked Peter three times if he loved Him and told Peter to "feed my sheep."
This is the last time where Jesus personally told Peter to, "follow me."
And Peter did just that, he learned to really leave "everything" behind, and to go the extra mile in picking up his cross.
Jesus even explained to Peter that he too would be martyred to glorify Christ — ultimately, history tells us, on an upside down cross.
Peter was the first one to go and preach on the day of Pentecost, and was willing to suffer persecution, torture, and imprisonment for the sake of the gospel. (Acts 5:17-42)
A Perspective Shift
I feel that I can identify with Peter in a lot of ways.
I can personally speak of my own life where Christ has opened doors for me in leadership in ministry and then I started getting more caught up in the administrative benefits than fulfilling the call of ministry needs and fulfilling a call to make disciples.
I've learned that as Christ opens doors, He usually tends to do so out of a reward of obedience in humility to Him and His call, which in turn demands more humility. (1 Peter 5:6)
I'm blessed to be in a community where I have mentors and accountability to call me out when I'm acting arrogant — especially when I like to try to prove myself or my knowledge over others.
This is what true and healthy community does for each other.
So as we strive to identify ourselves in Christ, we will either be humble, or be humbled.
How have you had to be humbled or experience true humility?