One of the most foundational messages of Christianity is that change is possible. Not a "try-really-hard-to-listen-to-different-music and change-your-computer-background-to-a-Bible-verse-graphic" kind of change; rather, a truly core, fundamental change!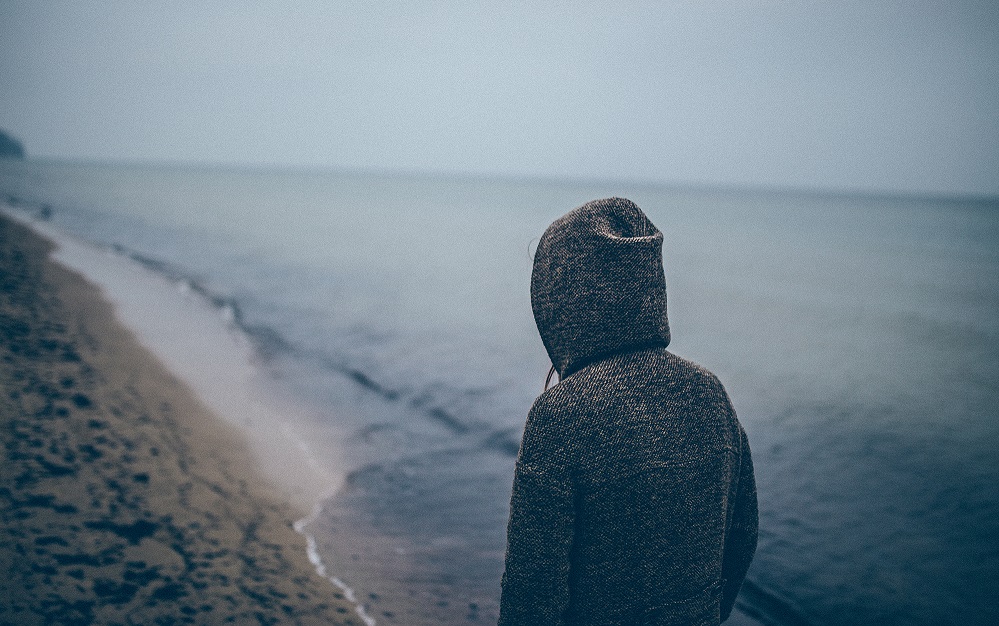 Some people read those last few words and they're instantly repelled from Christianity – they love who they are! (Don't worry about them. Jesus can handle that; just wait. John 16:8)
Yet for some though, the idea of true change is the most interesting and compelling idea in their existence right now. It is a stream of hope in a land of life that they are realizing is drying up by the day.
In the message of Christianity, God says to us, "You can change no matter what your past experiences, current feelings, or addictions are."
You can learn to fully love a person, and receive love, no matter how badly you've been hurt.
You can become a gentle and kind person, no matter how angry and violent your dad was.
You can be free of your addiction, no matter how long you've been spiritually and physically enslaved to it.
You can become confident in your faith and eternal security, no matter how "shamefully" you've lived.
You can… (fill in the blank).
You're Going To Want To…
I remember when I started becoming aware of the fact that I actually wanted to change. I remember telling young women in my life, "I can't keep seeing / talking / hooking up with you like this." And, I remember being compelled to go to this worship time that some friends were hosting every Tuesday night.
They'd just gather together and sing and pray. It was weird, but I was soooo drawn to it!
Of course, I was still drawn to hooking up with women. I was still drawn to lots of things other than being close to Christ. Yet, I was drawn to the core of Christianity too…
I was drawn to this idea that Jesus had some things figured out that I didn't, and that he had a much bigger and more beautiful, adventurous, enjoyable life in store than I could ever create with all my power.
I was beginning to really see and feel my mess I was creating, and see and feel God's alternatives he had created for me.
I wasn't experiencing a, "you SHOULD change" thing. It was a, "I think I WANT to change for some reason, and I think I CAN! In fact, it's almost as if I can't NOT change! Huh!?
You CAN change… Because, Jesus…
A lot of people get this all mixed up, and even us who know better can come across as saying, "You SHOULD change."
But Jesus doesn't just issue orders. He simply extends an offer: "Are you seeing your life and your self for what it is? Here, I've come so that you may have life to the fullest. I've made it possible." (John 10:10)
It's much more of a, "You can and will want to change because it's for your own good – not just cause I said so."
So enough of the Hallmark card, how is this possible?
It's not easy, but it is simple. Let's do a quick explanation:
Jesus looked at us in our mess, and loved us. He gave himself up for us, so that we could be joined again to God. Now his Spirit lives in us and we armed with two things: (1) The knowledge of Christ's love and actions for us. (2) The Spirit of this love within us, perfecting what he began.
This means we're adopted into a new family – more meaningful even than the one we grew up in.
We're loved by a perfect Father – more meaningful than the Father who modeled behavior for us growing up.
We are forgiven by our perfect creator – more meaningful than any wrong we've chosen to do.
We are given a new heart and life in Christ.
This is what empowers us. It leaves no excuse from the past, our nature, our nurture, our mistakes, and even our biology – nothing!
This is so true in fact, that I can't find any example of a command and charge in the New Testament given to us to "change" or "be" or "do" that is not directly following or followed by some reflection on these truths.
So when I don't feel like being kind or patient – not my strongest attributes – I CAN say, "Jesus is loving me now. So I can relax, and be loving." When I get mad or worried about someone's failures that affect me, or my own, I can say, "My Father is looking out for me and his family – he's got this. I can be loving because of this present truth."
On my bad days, this is so freeing to me because I know I can improve. On my good days, this is so challenging to me, because I know I can improve.
All made possible, because, Jesus.
So…
"Put to death therefore what is earthly in you… …seeing that you have put off the old self with its practices and have put on the new self, which is being renewed in knowledge after the image of its creator…" because "…Christ is all, and in all." Col 3:5-11
(You should just go read Col 3 and then tell everyone about this possibility!)
---
Do you agree with this? Has Jesus empowered you to make any significant changes? Tell us in the comments and/or write a post about it on here!