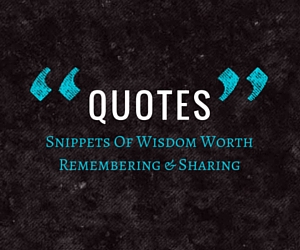 There's no doubt that the best way to do most anything, is with a plan! So, we're excited to announce that we've really polished up a plan for sharing great "snippets of wisdom" in conjunction with our Instagram account and blog, and helping you do the same with your social media!
A few months back we announced we were on Instagram, and if you've followed our account (@TheMajestysMen) you'll see that we have primarily used this for sharing awesome quotes by men and women of the faith with little mini-devotionals or thoughts.
While we may use it for other purposes in the future, this will continue to be a primary use for it. However, there is only so much a tiny quote can say…
Here's Where The Blog And You Come In…
We want to begin utilizing our blog to write out the rest of a paragraph, passage, quote, or sermon, as well as collect all our images and make it easy for you to find them as well as share them with your friends and followings on social media.
So we went back and updated our "Quotes" stream of content with awesome images, good looking and ready for sharing. We will continue to update this stream with future posts and images and expound upon them with longer quotes, mini-devotionals, and so on!
You can link back to the post to let your followings see the rest of the post or simply share the bite-sized images. Either is fine!
Also, feel free to use these images in your blog posts whether it's here on this blog with us, or on your own personal sites and accounts!
Hope you find value in these and enjoy them! Feel free to suggest quotes as well as more ideas! Input and feedback is always appreciated!
Much more to come! Thanks for being part of the community and spreading the gospel and wisdom to our culture!