Luke 6:43 – "No good tree bears bad fruit, nor does a bad tree bear good fruit"
Galatians 5:22-23 is one of the most memorized scriptures in the bible. This scripture speaks of the fruit that comes out of being part of Jesus and having the Spirit within. It lists many different flavors of the "fruit" that should be produced from us. In this series of posts we are going to discuss the fruit and what it should truly look like in our lives.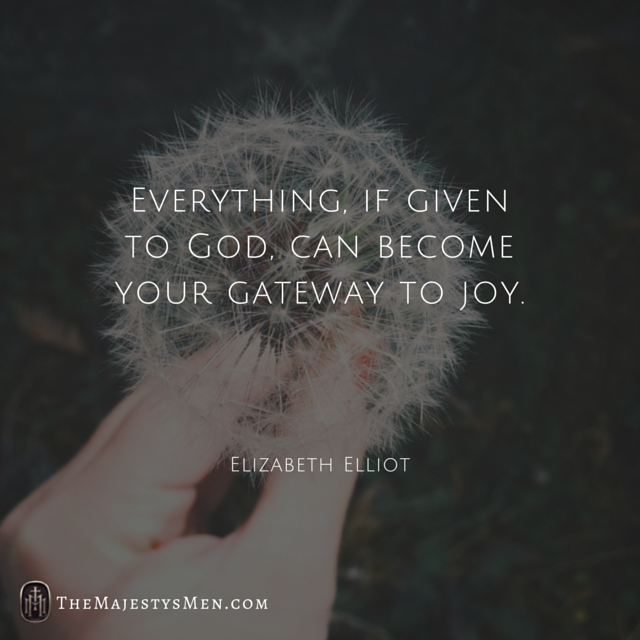 We've all heard the story of the person walking on the beach next to Jesus and looking back and finding that only one set of footprints were there when life was hardest.
Jesus explains that those footprints are his and he carried you through this problem. This is one of those things that should bring us joy in our struggles.
Joy is not Happy
The most important thing to note when discussing joy is that God does not say we are given happiness.
One of the most memorable speeches ever given to me was one where the speaker emphasized where the word "happy" came from.
Happy is literally based off the word happenstance which means that it is based on a situation. Joy is supposed to be an overwhelming feeling of "happiness" no matter the situation.
Joy in all Circumstances
Take James 1:2, where James says that we should feel joy when being tested because this testing will make us stronger.
Joyfulness can be less eloquently phrased as finding the positives in all we do.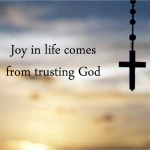 Never does God promise us an easy life. Actually, you could argue that following His plan causes our lives to become less easy because rarely does God's plan actually have us in our own comfort zone.
He requests that we actually keep up the fight and that we bring joy with our hope. Of course, when you define your hope in terms of the coming kingdom, that should help us feel His joy.
Romans 12:9-13 tells us to love what we do and keep up a zealous effort in all we do. We should find this joyful and we should always be joyful in hope because we know Him and we know that He will answer us (John 15:7).
What more could we ask of our Lord but that we will answer when we call out to Him?
He knows our lives will be tough but in Him is the most joy because we know the ultimate answer at the end of the tunnel. We know of his coming Kingdom.
Keep joy in that my friends because what can add more to our lives than the knowledge that He stands there waiting to embrace us?
Isn't that a happy thought – when our happenstance isn't so fickle because God will always be waiting to embrace us, His children? What better feeling is there than that?