C.S. Lewis once famously remarked, "You can never get a cup of tea large enough or a book long enough to suit me." I too enjoy reading books. (and coffee over tea) If I were to decide which I enjoy more, reading or writing, I would labor to discern the two because one naturally fuels the other. 2016 was a year full of reading and writing. Many of the books that I read were required by doctoral seminars and colloquia. Others were for leisure or personal study. In all, biography and historical theology were perhaps the two most frequent genres of literature that I came across this year. The list that follows does not necessarily include books published in 2016, only those that I actually read in 2016. As I've come to realize over the last couple years, with all of the new titles released each week in a given area of research, it's utterly impossible to read them all. Therefore I read what I can, and this year I read plenty. Here are my book superlatives for 2016…
Best Biography: The Reasonable Enthusiast: John Wesley and the Rise of Methodism (1989)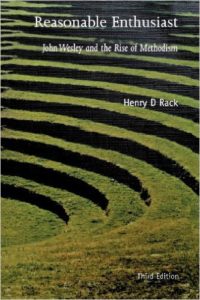 According to historian Allen Guelzo, "No other single work on Wesley and 18th century England captures the times and the man so well." Aside from journal and online articles, this was my first real introduction to the man. I wanted something substantive, contextual, and fairly easy to read. This book is all three, and without a doubt one of the most enjoyable biographies I've ever read. Henry Rack was formerly professor of ecclesiastical history at Manchester University. With a mountain of knowledge and teaching experience on Wesley, he is the perfect scholar to tell this story. Rack's ability to correct common misconceptions of Wesley while giving his own impartial commentary of Wesley's life makes this book a must-read for anyone exploring Wesley and Methodism. This is biography and historical theology in one. In its 3rd edition!
Best Book on Gender / Human Sexuality: The Grand Design: Male and Female He Made Them (2016)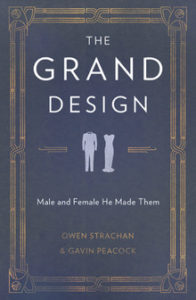 If I had to suggest two books to an elder or pastor seeking to educate his church in complementarian theology, they would be 50 Crucial Questions About Manhood and Womanhood (Piper, Grudem) and this one. Gavin Peacock (former Chelsea soccer player), whose personal encouragement I have appreciated in my own ministry, teams up with Owen Strachan (one of my favorite young theologians) in order to tackle human sexuality from an aerial view. It's deeply biblical. It's incredibly relevant for our age. And it's full of tweetable one-liners that you will want to memorize.
Most Challenging Book: The Trinitarian Ethics of Jonathan Edwards (2004)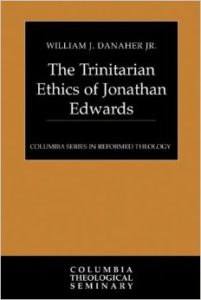 Want a volume that will make you think and entice you to read further historiography? Buy this book. I came upon this work after seeing it cited all over the place in Edwardsean scholarship. It's foundational to its field. I finally went to Amazon and decided to read it myself. The thesis to this book is ingenious, and the way that Danaher mixes philosophical theology, Edwards' Trinitarianism, and practical Christian living makes this book an integral piece of the puzzle to anyone seeking to master Edwards' theology. In the end, it's impossible to put Edwards in strictly one corner of the theological table, and Danaher labors to show this with a very nuanced argument for Edwards' Triniatarian ethics.
Best Systematic Theology: No One Like Him: The Doctrine of God (2001)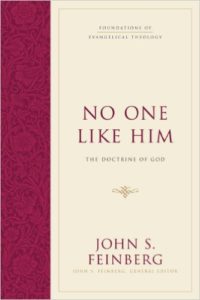 Steve Lemke at NOBTS introduced me to this text. Although Dr. Lemke and I differed in regards to many of its topics, we both agree that Feinberg's book is a systematic theology masterpiece. Harold Brown at RTS calls this book "a magisterial work." As a historical theology guy, I benefited from the particular bent toward philosophical theology. It's easy to read and saturated with Scripture along with mounds of recent historiography on perhaps the most important subject in the world. This book will make you use your head. And if you're like me, you'll have to re-read several sentences.
Weirdest Book: A Black Theology of Liberation (1986)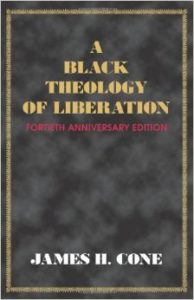 This is a wild book, and after the first chapter you can't stop reading. James Cone takes biblical principles into some far-reaching places, and while I reject almost all of it, it was eerie to see many of these ideas manifest in some modern-day social movements.
Best Book on History: The New England Soul: Preaching and Religious Culture in Colonial New England (1986)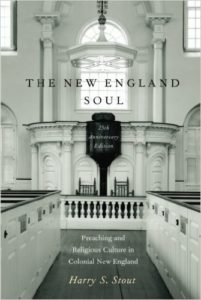 I read about half of this book on a particularly long flight from New Orleans to Nashville, and I couldn't put it down. This book is a revision of Perry Miller's The New England Mind, with a depth of research unmatched by many American history books. Stout, the Jonathan Edwards Professor of American Religious History at Yale and one of my favorite evangelical history scholars, digs through unpublished sermons in order to find the real heartbeat of the New England pulpit. What he finds is an emphasis upon the covenant of grace and the Gospel itself. This is fantastic history with a pastoral bent that I would recommend to every American preacher.
Best Book on Religion and Politics: City of Man: Religion and Politics in a New Era (2010)
According to Tim Keller, this book is "a great beginning" to any Christian surveying the political landscape wondering how (and why) to engage it. Gerson is a former policy advisor and chief speechwriter to President George W. Bush and Wehner is a former deputy assistant to the president and director of the White House Office of Strategic Initiatives. Both are Christians. Their critique of the Religious Right leads to an entire book mapping out a future for evangelical politics. This book has recent political history, biblical principles, great commentary, and a wonderful theme. As an evangelical reluctant to dip his toe into the political pool, this book was a joy to read.
Best Non-Religious Book: The South and the Politics of Slavery (1828-1856)
William J. Cooper, Jr. is a retired professor from LSU and someone you might still spy  trolling old bookstores in the Baton Rouge area. He's also one of the most renowned Civil War historians in the South. To say that this book is "non-religious" is a bit deceiving; Cooper weaves Scriptural language and motifs throughout the entire book, indicating that he understands the cultural milieu of his subject. The Civil War was about so much more than "states rights." Cooper digs deep into the social and political roots of the South to present a robust depiction of the antebellum South.
Worst book: Jesus' Abba: The God Who Has Not Failed (2015)
This is a book written by one of the world's foremost advocates for process theology. Enough said?
Best Historical Work: Christianity and Liberalism (1923)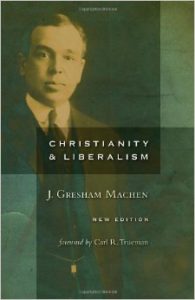 This is a book that will only become more relevant with time. Machen speaks to the modern church as poignantly as he did to his own age. As someone defending inerrancy and divine inspiration to an "enlightened world," the author sets out with one goal: to show that liberalism is more than an aberration of biblical Christianity; it's an altogether different religion. "The liberal preacher is really rejecting the whole basis of Christianity, which is a religion founded not on aspirations, but on facts." This book is filled with quotes that I use all of the time in my writing. Please read this book. The Presbyterian lineage of Warfield, Hodge, and Machen have given us some absolute theological gems that prove more relevant with each passing decade in American Christianity.
Best Book for the Church: Making All Things New: Inaugurated Eschatology for the Life of the Church (2016)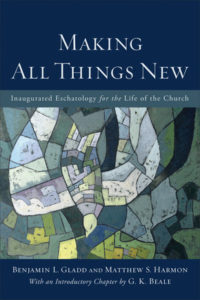 This book is both provocative and yet unoriginal in its message. Gladd and Harmon have connected two subjects that are almost never joined together: eschatology and pastoral ministry. Have you ever considered the practical nature of eschatology? If not, read this book. "Every aspect of salvation was to be conceived of as eschatological in nature." The already-not yet principle is often misused or misunderstood in the church, but this book brings clarity for a Spirit-led church. G.K. Beale was an inspiration for the writing of this book, and actually contributes material for it. The blessings of the kingdom are available for the church today through the resurrection! Gladd and Harmon unpack that truth.
Best Book I read in 2016: The Twilight of the American Enlightenment: The 1950s and the Crisis of Liberal Belief (2014)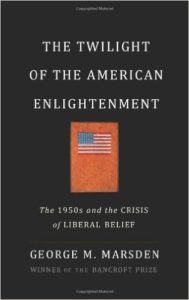 This book won the Bancroft Prize given out each year by the trustees at Columbia University. Its author, George Marsden, is my favorite Christian historian, and this book is an excellent example of his easy-reading erudition. Marsden is an evangelical author whose writing appeals to both the religious and the secular alike. I was originally enticed by this book because I have read relatively little about the 1950s. Not only does Marsden provide an incisive look into the culture, politics, and religious ethos of this "Golden Age" in American history, he asks the question: can we return to such an age? The brilliance of this book (only 178 pages) is that it's both descriptive and prescriptive. Marsden uses the 1950s to teach us something about our own time and reaches back even further to Abraham Kuyper to suggest a way forward toward "principled pluralism." This is a must read for any lover of history or American culture warrior.